Clear Aligners: The New Way to Straighten Your Teeth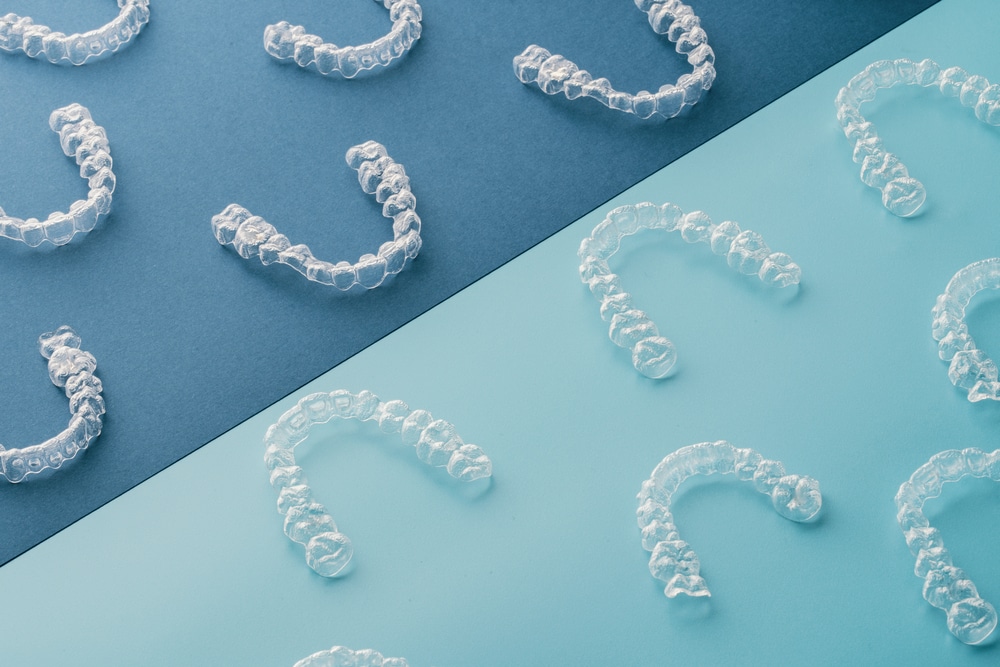 Taking care of your teeth is essential, but remember that a healthy mouth is the key to a happy smile. A healthy smile is not just about having clean teeth. It's about comprehensive dentistry. This means that not only are your teeth taken care of, but also your gums, jaw, and overall oral health. We offer a holistic approach to dental care that considers every aspect of your oral health. From orthodontic measures such as clear aligners to more complex treatments like dental implants, Joshua G.H. Cardwell DDS has got you covered with clear aligners in Honolulu, HI.
What Are Clear Aligners?
Are you tired of traditional metal braces? Do you want a more comfortable and discreet way to straighten your teeth? You will find many excellent benefits and solutions in clear aligners! These innovative dental appliances have taken the world by storm and for a good reason.
Clear aligners are removable dental appliances that shift your teeth into the desired position. Unlike traditional braces that use brackets and wires to move your teeth, clear aligners use a series of custom-made, transparent trays that fit snugly over your teeth. You wear each set of aligners for a specified amount of time before being replaced by the next stage in the series. You repeat this process until your teeth reach their ideal position.
Clear aligners exert a constant, gentle force on your teeth, gradually moving them to the desired position. Dr. Cardwell will first take digital impressions of your teeth, which we then use to create a 3D model of your mouth. This model is used to create a precise treatment plan that maps out the movement of each tooth. Your aligners are then custom-created to fit your teeth and the treatment plan. You must wear each set of aligners for a specified amount of time before moving on to the next set in the series.
Clear aligners have many benefits over traditional braces. For one, they are much more discreet since they are made of transparent material, making them barely noticeable. They are also removable, meaning you can take them out while eating, brushing, and flossing. Being removable makes maintaining good oral hygiene much more straightforward than with traditional braces.
Many people are candidates for clear aligners, but they may not be for everyone. To determine if clear aligners are correct for you, you will need to schedule an appointment with our team. We will evaluate your oral health and decide whether or not you are a good candidate for clear aligners. Factors considered include the severity of your orthodontic issues, your age, and the complexity of your treatment plan. Additionally, committing to wearing your aligners for the recommended amount of time each day is crucial to achieving the desired results. Clear aligner treatment typically takes anywhere from 6 to 18 months. And wearing aligners for the recommended 22 hours a day is crucial for achieving optimal results in the shortest possible time.
It is also important to remember to take care of your teeth during this process. One key aspect of this is maintaining good oral hygiene. Regular brushing and flossing are essential to prevent plaque and bacteria buildup around the aligners. It is also necessary to clean the aligners, using a gentle cleanser and avoiding hot water that can warp the plastic. Another tip is to be mindful of what you eat and drink, avoiding sugary and acidic foods that can damage your teeth and the aligners. With extra care and attention, you can ensure that your teeth and clear aligners stay healthy throughout your treatment.
Clear aligners are an excellent alternative to traditional metal braces for straightening teeth. They are comfortable, discreet, and easy to maintain. They can be a perfect option for individuals looking for a more comfortable and convenient way to achieve a beautiful smile.
If you are interested in clear aligners, please don't hesitate to schedule an appointment with our office. We would be happy to help you understand what clear aligners are, how they work, their benefits and drawbacks, and how to determine if they are right for you.